The first step in our tried and true nighttime routine is running a warm bath using JOHNSON'S® Bedtime Bath as bubble bath. What I love most about it is that its hypoallergenic and free of harsh fragrances, parabens, phthalates, sulfates, and dyes. It has a light lavender scent that calms McKenna down as soon as I set her in the tub.

When its "hair wash night," I wash and detangle her hair with a cleansing conditioner and follow up with a leave-in conditioner and oil to make sure her curls are super moisturized. The NaturalCalm aromas of the JOHNSON'S® Bedtime Bath definitely help since this part of her nighttime routine is her least favorite! I'll be doing a baby hair care routine post featuring all of my favorite products for her natural hair for the blog soon, so keep checking back for that.
JOHNSON'S® Bedtime Moisture Wash is the perfect gentle cleanser for McKenna's delicate skin. JOHNSON'S® added an easy-to-use pump to this creamy body wash, which is super useful when trying to wrangle a squirmy, slippery toddler!

After a warm bath its time a soothing massage with JOHNSON'S® Bedtime Lotion. This moisturizing, hypoallergenic lotion leaves her skin soft and smooth and relaxes her even more before quiet time. A fresh pair of PJs (how adorable is the cupcake pattern on this pair?!) and a clean diaper and we're almost ready for bed!

Our final step is nursing in McKenna's rocking chair while listening to a white noise machine. This is the perfect way for us to bond and completely relax just before she falls asleep.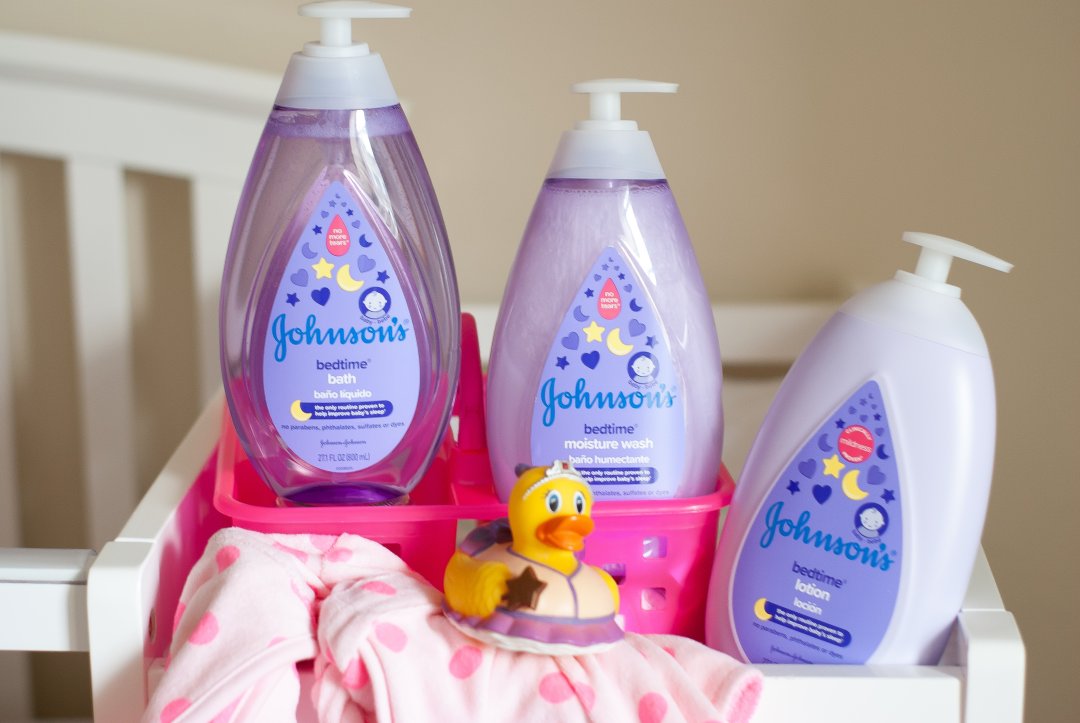 As a millennial mom my second home is Target. I always seem to spend too much time wandering around the baby aisles, letting McKenna play with different toys, and too much money after leaving! It's also my favorite place to find these
JOHNSON'S®
products and plenty of other bath time essentials.
On 8/26 you can visit your local Target for an in-store sampling of a few
JOHNSON'S®
products and a coupon so you can purchase any of the amazing products I mentioned above! You can also get a $5 gift card when you buy any 3
JOHNSON'S®
products in-store or on
Target.com
!
What are your tips and tricks for getting your little one to sleep faster and longer? Let me know in the comments below!
PIN FOR LATER!